Ecological solutions in logistics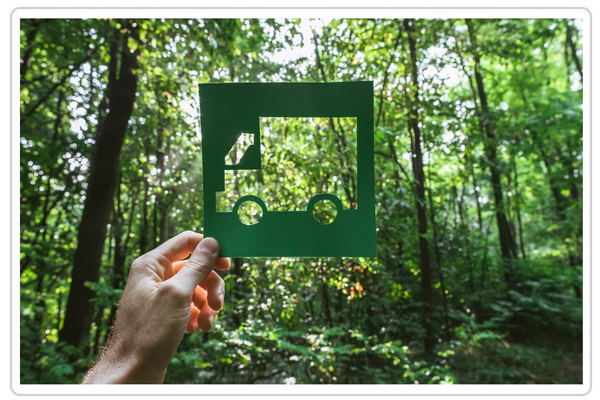 The growing ecological awareness among the society in recent years has led to many positive changes, which are also adopted by enterprises. The introduction of ecological solutions can be quite a challenge, but there are many ways to reduce the negative impact on the environment.
Most transport companies still use only combustion vehicles that emit huge amounts of exhaust gases. Moreover, the continuous development of e-commerce industry caused by the increase in the popularity of online shopping in recent years, contributes to the increase in road traffic. Companies wishing to introduce ecological solutions face an obstacle in the form of the need to invest in modern technologies. Changing the fleet to electric or hybrid vehicles is very expensive. Sometimes an obstacle may also be the need to constantly compete with other companies, because currently the most important thing is the speed of order fulfillment combined with a low price of the order.
Ecological solutions in logistics
One of the biggest environmental pollutants is air pollution caused by excessive emissions of exhaust fumes into the atmosphere. In order to reduce fuel consumption, it is worth taking care of reducing the so-called empty runs. By properly planning the loading in advance, you can optimally arrange the goods on the semi-trailer. Thanks to this, the entire load can be taken in one transport, thus reducing exhaust emissions. In the case of transport companies, proper route planning is also important, because the driver travels a shorter route and can pick up or deliver several loads along the way. Moreover, by investing in a modern fleet of vehicles, which have engines that use less fuel, we also reduce air pollution. Some transport companies decide to buy electric trucks, which generally do not emit exhaust gases. Manufacturing companies can also reduce their negative impact on the environment, thanks to e.g. proper waste segregation. Thanks to this, all impurities go to the right place, without polluting local land or water. In addition, proper segregation allows some waste to be reused in production. Taking care to reduce the amount of waste released, many online stores decide to buy a cardboard press, thanks to which they gain a free way to fill shipments sent to customers, while getting rid of packaging after deliveries. More and more e-commerce companies are also opting for ecological packaging of their products, which are biodegradable or easy to recycle. It is also worth betting on proper storage of goods, which reduces the number of damaged products and proper inventory planning, thus avoiding unnecessary surplus goods. When planning transport, it is worth considering what form of transport to choose. Sometimes it is more ecological to opt for transport, e.g. by rail or sea, depending on the transported goods. Therefore, when organizing the transport of goods, it is always worth using the Smartload application that facilitates loading planning, thanks to which we will avoid empty runs, thus becoming a more ecological company.