Find place for additional load
Arrange the same loads, taking up to 24% less space
Each 100 km with 33 pallets equals to more than PLN 500
1 empty pallet position is a loss of even 200 PLN per each 1000 km
My garage
Save pallet arrangements for your regular customers and go back to them in an instant
Drag&Drop
Smart algorithm will arrange your load. You can make adjustments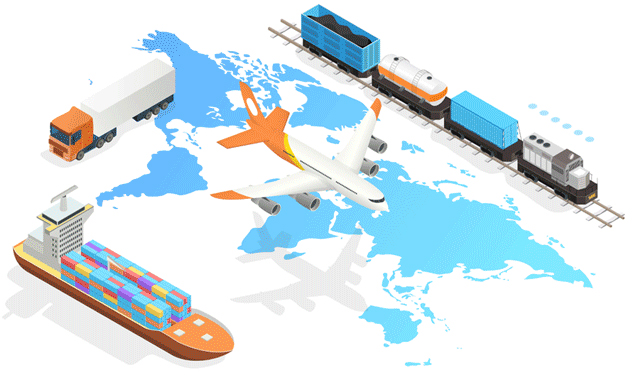 See the benefits for you
of using Smartload
We recommend the Smartload.pl application to any transport company that wants to plan loading faster and more economically, gain time and professionalism in the eyes of its customers.
We are very pleased with the application due to the ease of use and its multifunctionality, thanks to which it meets all our needs. With the help of Smartload, we can plan the transport in a few minutes, which significantly improves our work.
Smartload.pl is a professional and multifunctional application which, combined with the intuitive use, allows us to optimally plan our loading, thus we deliver orders to our customers faster.
Smartload functions
Use the entire vehicle space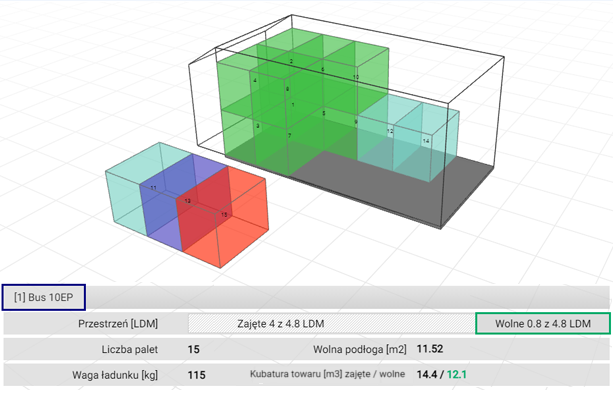 Provide LDM and m3 on a regular basis
When you add subsequent SmartLoad provides you with occupied and available cargo space in the vehicle. SmartLoad also displays occupied and available vehicle internal volume in m3. You will know right away if another load will fit!
READ MORE »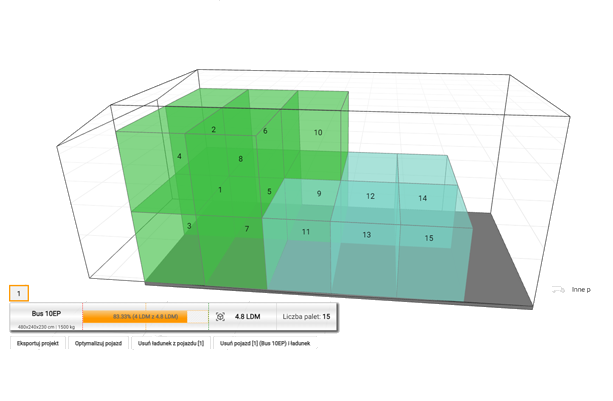 Pallet groups in different colours
When providing additional loads, pallets belonging to individual customers can have different colours. Stackable and non-stackable pallets can have their own particular colours. Clarity and legibility of a loading plan will facilitate your work.
READ MORE »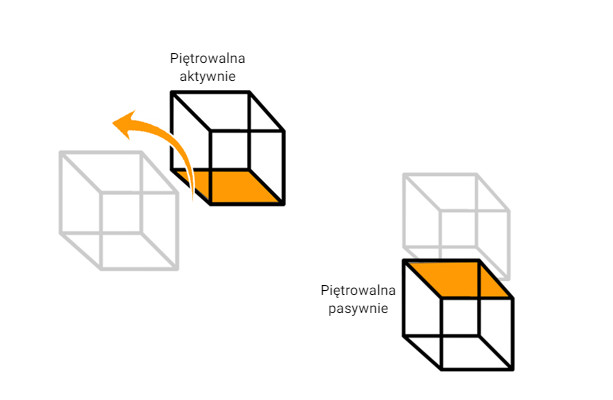 Active and passive pallet stackability
Active PA — a pallet that can be placed on another stackable pallet.
Passive PP — a pallet on which another pallet can be placed.
Each pallet can have any of the aforementioned features. It can also have none or both of them. If a pallet has both of these features, it can be placed on another pallet and another pallet can be placed on top of it. A pallet having none of these features must be placed on the floor uncovered.
READ MORE »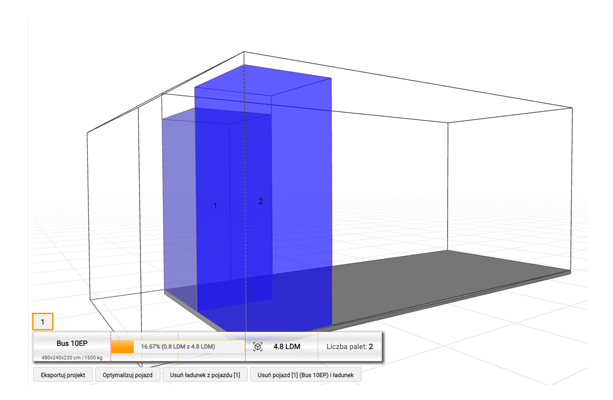 Load height and weight inspection
A key element of load optimisation is the efficient use of space with regard to load length — LDM. It is additionally provided with load height inspection (with 1 cm accuracy) allowing the cargo space to be used in full. With SmartLoad your vehicle will not return empty to the depot.
SmartLoad also monitors load weight and compares it to the vehicle weight. If the permissible weight is exceeded, the software displays a relevant message.
READ MORE »
Arrange in 3D customised pallet and vehicle dimensions
You will arrange standard pallets in your head in a minute. Problems occur when you have several types of non-standard pallets. It is no obstacle for us — enter pallet dimensions and quickly add them, and you will immediately get feedback if they fit in a specific vehicle.
Contact
Questions? Just ask!