Outsourcing in the TSL industry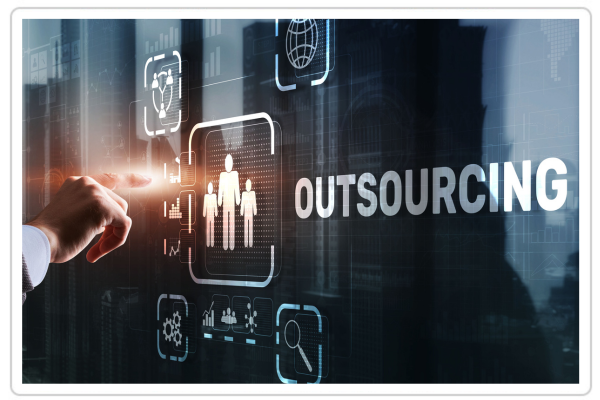 Many enterprises decide to outsource some of their tasks to external companies. Thanks to this decision, companies minimize costs and increase the efficiency of their operations by focusing on specific internal processes. We call this practice outsourcing, which is used in various industries, including: transport, forwarding and logistics.
Outsourcing in the TSL industry covers many processes, including: transport and vehicle fleet management, logistics and warehouse management, forwarding and even customs services. In the article below, we describe several possible types of outsourcing and their advantages and disadvantages.
Types of Outsourcing in the TSL industry
Transport outsourcing involves delegating some tasks to external companies. Typically, the client is a forwarding or production company and the contractor is a transport company that has its own fleet of vehicles. In this case, the contractor manages his vehicles, is responsible for checking their technical condition, and deals with repairs. After determining the details of the order, the transport company, in accordance with the guidelines, delivers the goods to the appropriate place, at the request of the customer. Such cooperation may be one-off or cyclical. Companies that most often do not have their own fleet of vehicles decide on such cooperation in order to increase their effectiveness and expand their offer. Thanks to this solution, they are able to serve a larger number of customers, regardless of their requirements or place of order. There are also exceptional situations in companies that have their own cars, but due to an unexpected event, they have to find a replacement by looking for an external company to which they could entrust the job.
Outsourcing forwarding services means delegating some of the responsibilities, i.e. route planning, estimating delivery time and costs, monitoring loads, negotiating with carriers to external companies. Manufacturing companies from various industries most often use this type of services. Forwarding companies have the necessary knowledge and experience to optimally plan goods delivery routes, taking into account changing factors, including: road traffic restrictions and required transport permits. Forwarding companies often have their own carrier base and negotiate favorable prices for their clients. In order to select the optimal type of vehicle, forwarders include: they plan the arrangement of goods on the trailer before transport. Thanks to proper management, they can also reduce transportation costs. Freight forwarding companies also often solve any unexpected problems along the route and act as an intermediary between the driver and the customer.
Outsourcing customs services is used by manufacturers, carriers and forwarders depending on the demand and type of transport. Customs regulations can be very complicated, which is why many companies decide to entrust this process to customs agencies. They deal with all formalities, including: Calculating customs duties and taxes when importing or exporting goods, completing customs declarations (information about the goods, their value and quantity, country of origin). In addition, the agencies take care of and monitor the entire customs process and prepare appropriate documents, such as certificates of origin of the goods and customs certificates. If it is possible to simplify the procedure, the agency also endeavors to shorten it as much as possible. Additionally, companies using customs outsourcing can count on support in case of any customs and tax problems, because the agencies represent their client.
Benefits of outsourcing in the TSL industry
There are many advantages of particular types of outsourcing, depending on the nature of the cooperation. In the case of transport outsourcing, the greatest benefit for the contracting company will be a reduction in the costs associated with maintaining a vehicle fleet. Moreover, the company gains great flexibility and the ability to adapt to its client's needs without restrictions. This, in turn, has a positive impact on increasing efficiency thanks to the resources of experienced external companies and shortening many processes to a minimum. Additionally, a manufacturing or forwarding company using transport outsourcing can fully focus on internal processes, which also significantly affects the quality of the services provided. Similar advantages apply to forwarding outsourcing, as it saves a lot of time by no longer wasting it on searching for transport and completing the formalities related to this process. The risk of error when planning the route and loading is also minimized thanks to access to experts. The company does not have to worry about possible problems along the route, the need for negotiations or any formalities. An additional advantage will be great flexibility and the ability to focus on your own strategies. Using customs agencies to simplify customs and tax procedures is also a wise idea to minimize the risk of additional costs. It often happens that without appropriate knowledge and experience, companies importing goods must take into account additional fees for ignorance of the regulations in a given country. This solution also reduces costs, increases shipment security and saves a lot of valuable time.
Despite the benefits of this solution, it is not without drawbacks. Outsourcing may lead to loss of control over entrusted processes, problems with external communication and security of sensitive data. Therefore, it is worth considering the advantages and disadvantages of a given solution and implementing it according to the needs of a given company.