When is cargo suitable for courier shipment?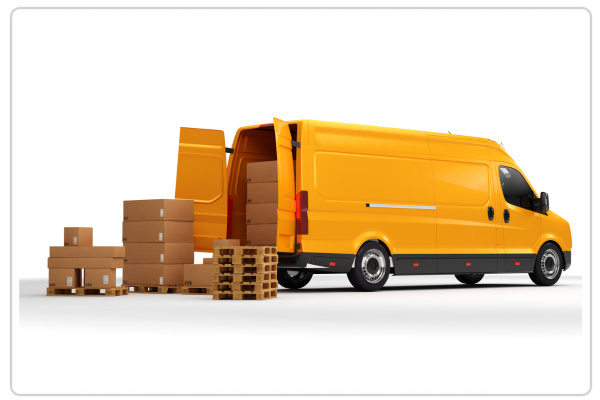 In some cases, courier delivery is a convenient and more profitable choice than shipping goods through a transport company. This, of course, applies to small loads, but it is often possible to further reduce the dimensions of the pallet by properly planning the arrangement of the goods.
What cannot be sent by courier?
It is worth checking first what types of products cannot be sent using most courier companies. The goods listed below require specialized permits from transport companies, licenses and high insurance. Their method of transportation usually needs to be agreed individually with the carrier or courier company. Such goods include, among others: alcohol, tobacco products, corrosive and flammable materials, food and items of high value. The prohibitions are primarily related to the safety of the shipment and the courier himself. Such unusual goods must be properly secured, described and transported. Therefore, this usually requires prior arrangements and the payment of an additional fee. In addition, the courier shipment must be properly packed. Each company has its own regulations, which precisely define, among others: permissible dimensions of the shipment. Length, width and height are taken into account. Deviations from the norm are subject to an additional fee, which is worth keeping in mind, because sometimes a cheaper choice will be to choose a transport company. However, the maximum weight of the package often cannot exceed approximately 30-50 kg, this is due to safety regulations.
How to send goods by courier?
If the shipment meets the above requirements or the transport details have been agreed with the courier company, you can start preparing the goods. In most cases, it is enough to properly plan the arrangement of the product on the pallet. Thanks to this, a large number of small packages will fit on one pallet with dimensions of 120 x 80 cm and a weight not exceeding 50 kg. The boxes should be arranged in such a way that nothing protrudes beyond the pallet, and it is worth additionally securing the goods with stretch (in some cases it is even required). However, if this is not possible, you can use oversized shipment, which has non-standard dimensions, but this is a much more expensive service. The high price is due to limited cargo space, and the entire trailer must be filled with standard-sized shipments. When placing goods on a pallet, you should, of course, remember a few rules. First, balancing the goods so that the center of gravity is as close to the center as possible. Goods are arranged from heaviest to lightest at the top to avoid crushing the boxes. Moreover, the pallet must be in good technical condition and cannot be damaged. Finally, attach the shipping label in a visible place. Before you start packing, it is also worth remembering about the Smarload application, which, after entering data into the program, creates a pallet loading plan on a visualization. Thanks to this modern solution, you can save time and money. Take advantage of it within 14 days, completely free of charge and without obligations!
Read also: How to protect goods before transport?