Air transport - Advantages and Disadvantages
Air transport is a specific form of transporting goods. Due to the high transport costs, it is still rarely used, but necessary when the goods need to be transported as short as possible.
In recent years, air transport has been developing significantly and more and more companies are choosing this type of transport of goods. A very high transport price results, among others from the huge costs of maintaining aviation infrastructure. For this reason, loads transported in this way are usually precious goods, e.g. works of art, luxury cars, but also food products with a short expiry date. In addition, it is worth remembering that in the case of air transport, loads are very safe. This is not only due to extremely rare air disasters, but also very good protection of loads against departure. In the cargo space of the aircraft, the goods are transported on pallets or containers, which are additionally protected by transport lanes.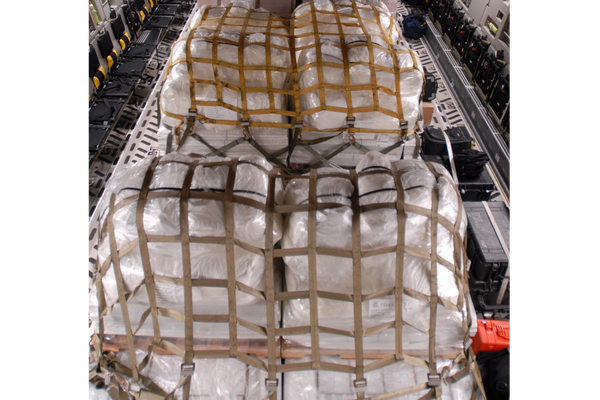 Examples of load protection in air transport.
Advantages of air transport
The fastest possible transport of goods on very long routes (e.g. intercontinental),

The safest transport of goods due to extremely rare flight disasters,

Very well protected loads from the transport lanes so that they do not move on board during the flight,

The possibility of transporting specific goods, e.g. exclusive products.
Disadvantages in air transport
Previously mentioned very high transport costs,

Risk of delaying delivery due to poor weather conditions, e.g. storms, heavy rains or strong winds,

Most often due to the limited loading space, the inability to transport the large -size load,

The need to organize the collection of goods from the airport with another form of transport, e.g. road, e.g.

Huge carbon dioxide emissions into the atmosphere during the flight.
Each means of transport has its pros and cons. That is why it is worth considering all possibilities when organizing the transport of goods. Smartload application can also help in planning air loading. Register and test for free and without obligation for 14 days!