Transport in the furniture industry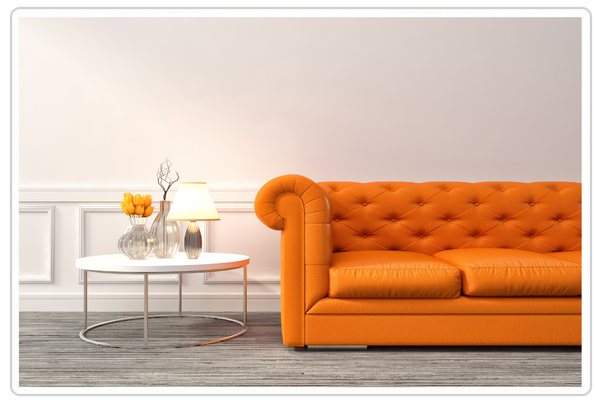 The transport of furniture, windows and decorative accessories is quite a complicated process due to non-standard dimensions, which makes it difficult to safely load and unload this type of cargo. An additional challenge is the proper protection of furniture so that it is not damaged during transport.
Organization of transport of furniture and windows
The furniture industry's solution for bulky furniture is usually to break it down into smaller packages, which are easier to transport. They take up less space and small elements are easier to protect, e.g. with bubble wrap and stretch. It is also worth taking care of additional protection in the form of, for example, anti-slip mats or transport belts in the case of furniture that cannot be divided into smaller elements. Often, when planning the loading, planners remember to leave spaces between individual loads, thanks to which the risk of damage is minimized. The organization of the delivery of windows is even more demanding than in the case of furniture than due to the fragility of this product. Ensure adequate protection before transport. If there is a possibility of additional protection of the glass, e.g. in the form of foil, it is worth using it, because the factory-made covers may not be sufficient. Windows are usually transported in an upright position to minimize the risk of damage. It is also important to separate the windows using, for example, special foam spacers, which additionally protect the glass against breakage. In addition, wooden or metal racks are used, which are helpful when loading and unloading windows. In the case of transporting glass panes, a special type of inloader semi-trailer is usually required, which ensures safe transport due to its specific construction.
Solutions helpful in organizing transport
In addition to adequate protection of the goods, it is advisable to take care of professional planning of the loading of goods. It is worth using the 3D visualization, thanks to which you can optimally plan the arrangement of your loads. The Smartload application has many useful functions, e.g. in the furniture industry. It is possible to import a previously created file with a list of own loads into the program, so as not to waste time manually entering non-standard dimensions. After the packages have been implemented, a grid and measure can be added to the visualization, which enables precise placement of narrow loads, e.g. walls or windows. Thanks to this, it is possible to determine the distances from other elements with great accuracy. In addition, the project will be more readable, also thanks to the option of setting markings and grouping loads. Last month, we also introduced the function of precisely measuring the remaining free space in the cargo area. This makes it easier to check, for example, how many parcels can still enter the semi-trailer or whether load securing devices will fit.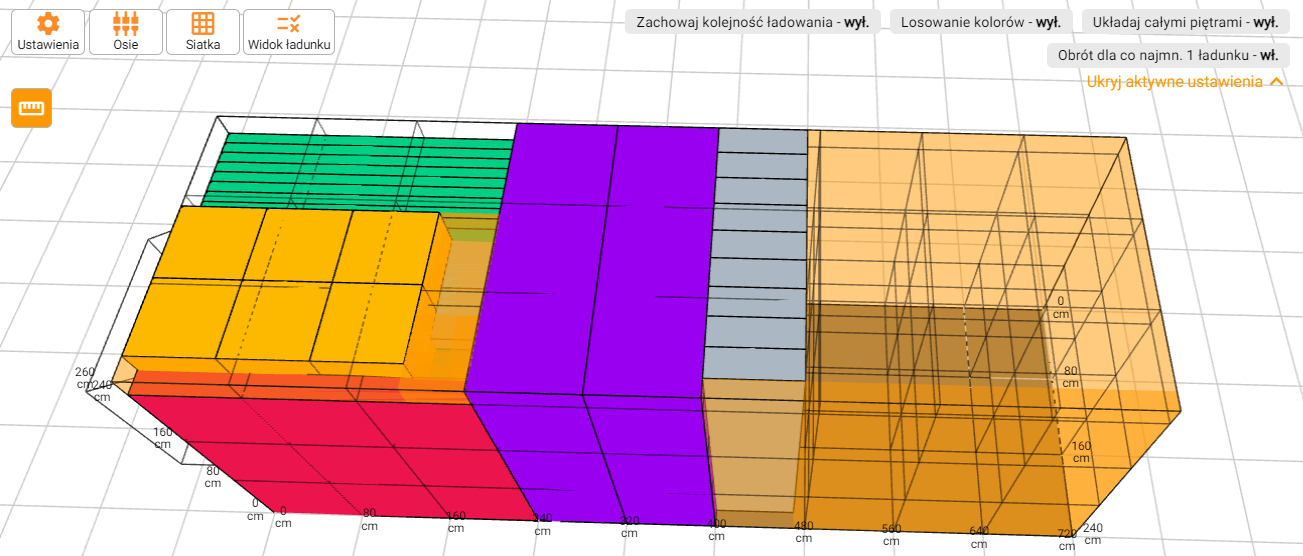 Visualization example.