Modern technologies in transport and logistics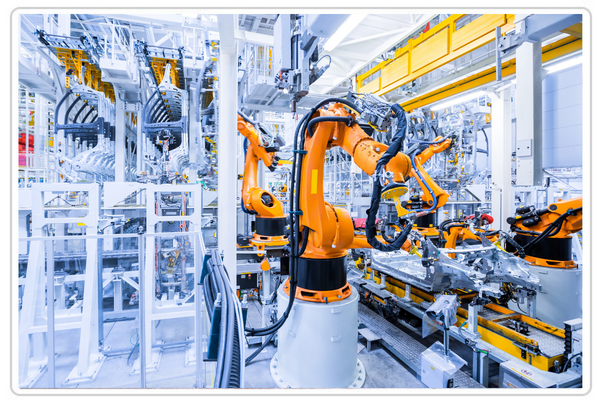 Modern logistics focuses on tools that allow you to streamline the shipping processes of goods and optimize the transport of goods. Such solutions include robotization and automation of warehouses and the latest IT systems.
Modern solutions in logistics
Data collectors are a frequently used tool facilitating work in the warehouse. efficient movement around the warehouse thanks to navigation and reading barcodes of goods. Thanks to the scanners, the process of preparing the shipment for transport becomes more efficient and eliminates the risk of making a mistake when completing the order. In addition, thanks to the portable label printer, you can quickly mark the stored products, which makes it easier to find them later and proper picking. Another solution that is growing in popularity are telescopic conveyor belts, thanks to which it is possible to quickly and safely place the goods on a pallet and then place them on a semi-trailer. More and more often in large corporations, robots are used for this purpose, which can not only pack the order, but also correctly place the load on the vehicle. This allows you to reduce costs and time in the entire logistics process. Ubiquitous digitization also positively contributes to improving customer service, thanks to tools that enable tracking the shipment or automatic replying to messages.
Modern solutions in transport
In search of reducing transport costs, it is worth investing in a modern fleet of low-emission or electric vehicles, thanks to which you can significantly reduce fees and, at the same time, take care of the natural environment. In recent years, many European Union countries have committed themselves to reducing exhaust emissions and, ultimately, banning the entry of combustion engine cars into the centers of larger cities. Thus, investing in a modern vehicle fleet may seem too expensive, but it will be unavoidable over the years. Further solutions in the modern transport of goods can be found in the IT industry. IT systems allow for the optimization of transport processes by monitoring the stage of order fulfillment by drivers and progress, e.g. when loading goods. There are also tools to plan the route, thus reducing the delivery time of the cargo. Some online platforms help in finding a load, thanks to which transport companies can avoid empty runs. When planning loading, it is worth using professional software. The applications allow you to create a visualization and check how much free space is left on the trailer or how to optimally arrange the goods. Check out the Smartload application, which you can test for free and unlimited for a month. The trial period does not create any obligations, and when you are satisfied, you can easily make a payment by choosing one of the many available packages.