LTL transport - advantages and disadvantages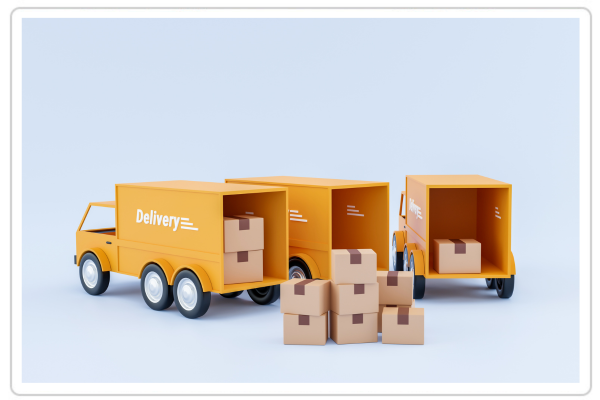 LTL - Less Truck Load means the transport of goods that occupy only part of the cargo space, which is divided among several different buyers. LTL transport has many advantages, including: allows you to reduce delivery costs.
Some goods are too large to be sent by courier, e.g. ventilation elements, and at the same time too small to occupy the entire cargo space. In addition, if the shipment is not urgent, the ideal solution is to transport this type of goods in a load. Of course, there are also exceptions. An example of cargo that cannot be transported in this way is dangerous goods (ADR). Sometimes the dispatcher may decide to choose a load when there is no vehicle available. In this case, a carrier is sought who can take the goods, because he still has space on the trailer.
Advantages and disadvantages of LTL top-load transport
ADVANTAGES:
Transport of small-sized goods at a favorable price

Convenient transport when shipping one type of cargo to different recipients

High availability, very often there will be a carrier who can take the goods even to an unattractive location

Reducing empty runs, and thus reducing CO2 emissions

In some cases, a decrease in storage costs

Adjusting transport to the needs of the sender and recipient at a given moment
DEFECTS:
The need for at least several transshipments, which extends the transport time and increases the risk of damage to the goods

Usually it is necessary to fill in more documents

Possibility of a mistake during delivery.
In the case of loads that take up a significant part of the cargo space, and in addition, fast transport is necessary, it is more profitable to transport dedicated, so-called full truck load (FTL - Full Truck Load). Regardless of the type of transport, it is worth planning the distribution of goods in the cargo space so that the goods take up as little space as possible and reach their destination safely. The Smartload application, to which you can import your own, non-standard dimensions of loads, may prove to be invaluable help during the loading process. Register and check for a 14 days for free!