Negotiations and Communication in the TSL Industry: The Key to Success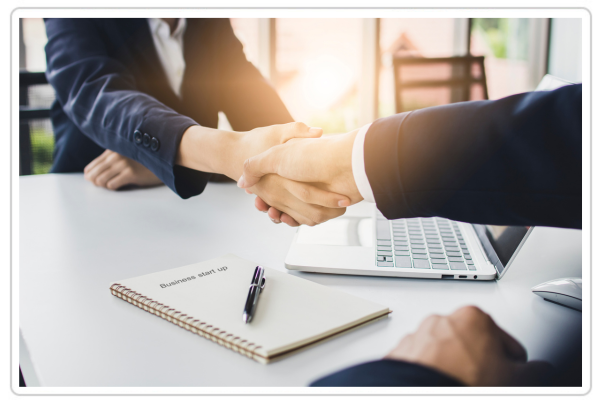 Many aspects are subject to transport negotiations, including: freight cost, insurance or payment deadline for the order. The talks should take place in an atmosphere of trust, because each party wants the most favorable price and conditions for themselves.
Acquiring and building long-term relationships with customers is one of the most important tasks in any business. Thanks to positive connections, we avoid losing a client to the competition and gain regular orders, which are extremely important. Cooperation with regular contractors ensures security and stability, which also translates into mutual trust and many other benefits. Valuable business relationships are important on the transport market, including: due to greater flexibility during negotiations. Mutual trust between contractors shortens the order execution time and facilitates communication between entities. To achieve this, you need negotiation and customer communication skills.
Tools facilitating communication and negotiations in the TSL industry
Many aspects are discussed every day in transport, including: freight cost, insurance or payment deadline for the order. Negotiations should take place in an atmosphere of trust, because each party wants the most favorable price and conditions for themselves. However, thanks to efficient communication and skillful negotiations, you can reach a compromise, here are some ways:
Understanding the needs - before negotiations, it is worth checking what exactly a given company does and collecting as much information as possible. When doing research, pay attention to the history of cooperation, customer recommendations and whether the company is not included in the register of debtors. Then find out what range of products the company sells or what fleet of vehicles it has. Finally, it is worth tracing the history of orders and identifying sales and transport patterns and trends. Before talking to a potential contractor, it is worth preparing a list of questions based on the collected data that will allow you to understand his current and future needs. It is worth asking questions about the development plans, strategy and priorities of a given company. For the full picture, you can also pay attention to your competitors to find out what solutions they offer.
Building trust - creating long-term relationships based on mutual trust is very important in any business, especially in the transport industry. Meeting contract deadlines, ensuring the highest quality of services, adapting to individual needs are some of the most important factors influencing the building of trust between contractors. Moreover, price transparency, without hiding additional fees, also influences positive relations.
Active communication - valuable conversation is the key to success. Asking open questions, listening carefully and actively helps the interlocutor feel comfortable. To make our contractor feel understood, you can paraphrase his statement and finally summarize the entire conversation. Thanks to this, both parties can be sure that communication was carried out correctly. During negotiations, you should maintain civility, empathy and neutrality, even if you do not agree with the client's expectations. You should also not interrupt the interlocutor's speech, it is good manners to leave your own opinion at the end.
Use of technology - it is also worth supporting the business with modern technologies that facilitate communication and conduct communication and negotiations with contractors. Transport management systems allow for effective monitoring of transport, cost control and communication with customers and carriers. Electronic documents and online platforms facilitate the flow of information between companies. This translates into a better flow of information, which increases trust and a better negotiating position.
Adapting the offer - based on the information collected, you should adjust your offer to the client's specific situation. At the end of the conversation, you should present all the solutions that meet their unique needs. It is worth dispelling any doubts of the interlocutor and presenting a detailed cost estimate. If the final transport quote is too high for the contractor and we cannot lower it, it is worth proposing, for example, a convenient payment date.
Communication and negotiations determine the strength and success of companies operating in the TSL industry. Effective negotiations with carriers and customers allow for competitive conditions and satisfaction of both parties. Effective communication enables monitoring and management of transport processes. In the changing and demanding TSL environment, the ability to negotiate and communicate is the key to achieving business success.
Previous article: When is cargo suitable for courier shipment?