E-commerce logistics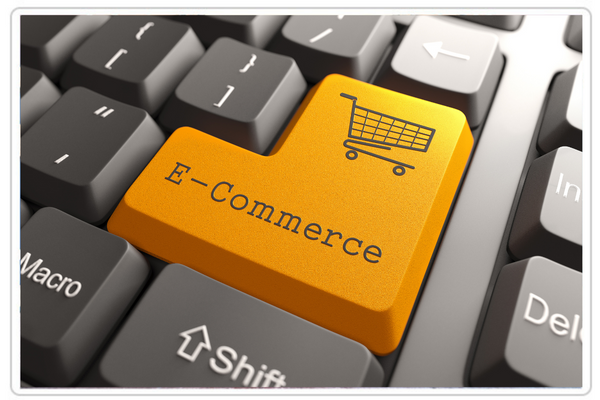 The order fulfillment process in the e-commerce industry depends on the company's logistics model. In the traditional model, the online store handles the entire process, from completing the order to shipping the goods, and considering possible returns and complaints. However, there are solutions that help in the implementation of individual processes.
E-commerce logistics models
Logistics outsourcing - involves outsourcing an external company to organize the entire logistics process. Thanks to this solution, the online store does not have to worry about renting and maintaining warehouse space, where the packaging and shipment of orders also takes place. The process of returns and complaints also lies with the external company.
Dropshipping - in the case of this logistics model, the manufacturer or distributor of the goods is responsible for completing and shipping the order. On the other hand, the online store collects orders, handles payments and transfers data for shipping to an external entity. Any returns or complaints usually still lie with the owner of the online store.
Private labeling - in Polish the term means a private label. The online store commissions the production of goods to an external company according to its guidelines. The manufacturing company places the seller's logo on the manufactured items. Depending on the arrangements, the manufacturer may also ship products. Thanks to this solution, the seller can save a lot, as there is no need to open his own product factory.
Transport of goods to the customer
Depending on the choice of the logistics model, you should take care of the appropriate organization of transport directly to the customer. One of the elements of transport organization is planning the loading of goods. You should also choose the right cargo space. If the shipping is on the side of the online store, usually the goods are shipped via courier companies. In this case, the need to plan the loading of goods is not necessary. On the other hand, when the goods are shipped directly from manufacturers or wholesalers, the distribution of orders is carried out using the company's own fleet of vehicles. Then you should optimally plan the distribution of goods on the vehicle and properly secure the loads.
In the case of standard parcels, there is no problem with planning the distribution of loads. However, there are shipments with non-standard dimensions, e.g. in the furniture industry. Then the traditional counting of load meters with a piece of paper and a pencil may not work. It is worth using the help of 3D visualization, thanks to which you can plan the loading professionally in a few minutes - the Smartload application can help. The software is completely free for the first month. The trial period does not create any obligations. Register and check the application possibilities.