Types of loads in road transport - what is worth remembering?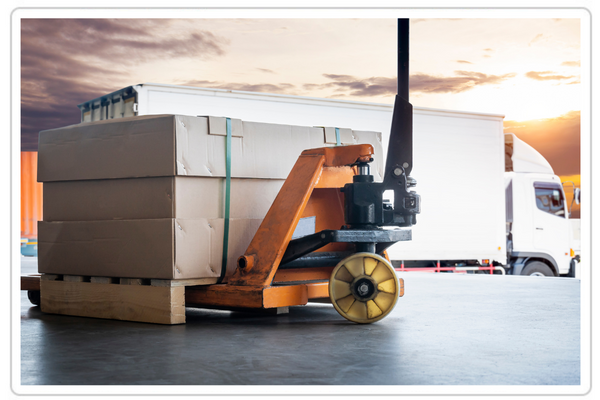 The method of loading depends on the type of transported goods. Based on the parameters of the load, the appropriate vehicle is selected, which will then be loaded in a specific way. We distinguish several loading options: top, side or back.

Types of loads

Side loading - this is loading the goods along one of the sides of the vehicle. Appropriately adapted cars for this type of loading are curtains (curtain moved to the side) or tarpaulins (lifted up). This solution enables efficient and safe loading of very wide goods, e.g. construction formwork. Goods are often loaded with forklifts, which also significantly improves work.

Top loading - this is loading goods from the top of the car. Most often, loose goods or very heavy loads are loaded in this way, placed on a vehicle with a crane. Top loading is often the only possible way to place this type of goods on a tarpaulin.

Rear loading - this is loading goods from the back of the car. These types of vehicles are usually equipped with a lift, in the absence of one, loading is carried out using a forklift. Most often, various types of pallets or crates are loaded in this way.

Sometimes goods can also be loaded and unloaded manually by warehouse workers for smaller loads. This technique is used when there is no suitable equipment or for safety reasons depending on the type of goods being transported. The manual loading method can be used when transporting some furniture, groceries or chemicals. When transporting some goods, the way of loading does not have to be so important, it can be loaded sideways as well as backwards. Individual vehicles may also have several charging options.

What is worth remembering?

The process related to loading and unloading is determined before transport by the transport or production company, based on the parameters of the loads, i.e. weight, size, packaging method and type of goods. If the transport is carried out via a forwarder, he should always make sure what type of loading is required so that he can choose the right car. Properly organized loading saves time, ensures cargo safety, and the goods reach the recipient on schedule. An incorrectly selected vehicle generates additional costs due to the need to organize another car, and also causes delays in delivery. That is why it is worth taking care of professional loading planning, which can be helped by the Smartload application. Thanks to it, you can quickly check what cargo space you need and how much space a given product will take.